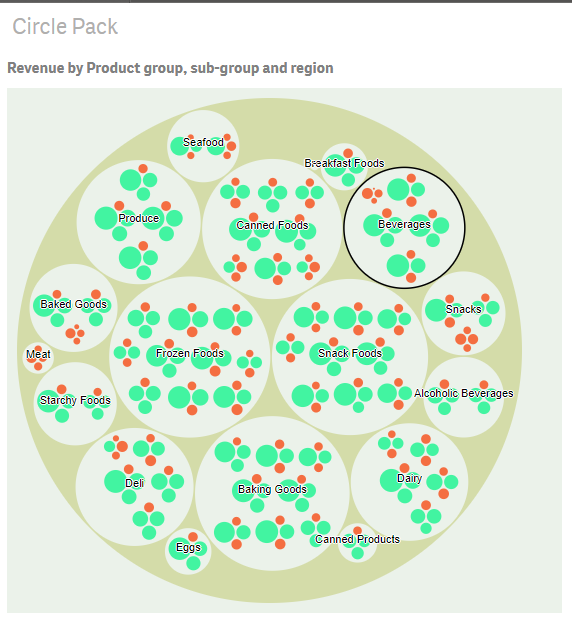 This Qlik sense extension D3 Circle pack is adapted from the D3 example – circle pack. This visualization extension achieves the following
Explores the granular elements in a hierarchy
Visually maintains the hierarchical structure while displaying the granular elements.
It simplifies the navigation by easily moving up or down the hierarchical structure with the zoom feature.
Update: 06/24/2018
Enabled option to make selection on a dimension value when user zooms in. This will make the visualization effective in combination with other visuals on the page.
Download and Install
The extension can be downloaded using the below link.
Download – Qlik sense Extension – D3 Circle Pack

Install the extension in your desktop or server.
How to use Qlik sense extension D3 Circle pack?
Number of Dimensions and Measures
The extension requires
A minimum of 1 dimension and a maximum of 3 dimensions
Only one measure
Options for Dimensions
There is a custom property Fill Color available for all the dimensions. This determines the fill color of the circle in the hierarchy. The order of addition of dimensions is the order of the hierarchy. The fill color of the last dimension determines the fill color of the most granular level circles. However, one can override this using conditional color coding of measure as explained below.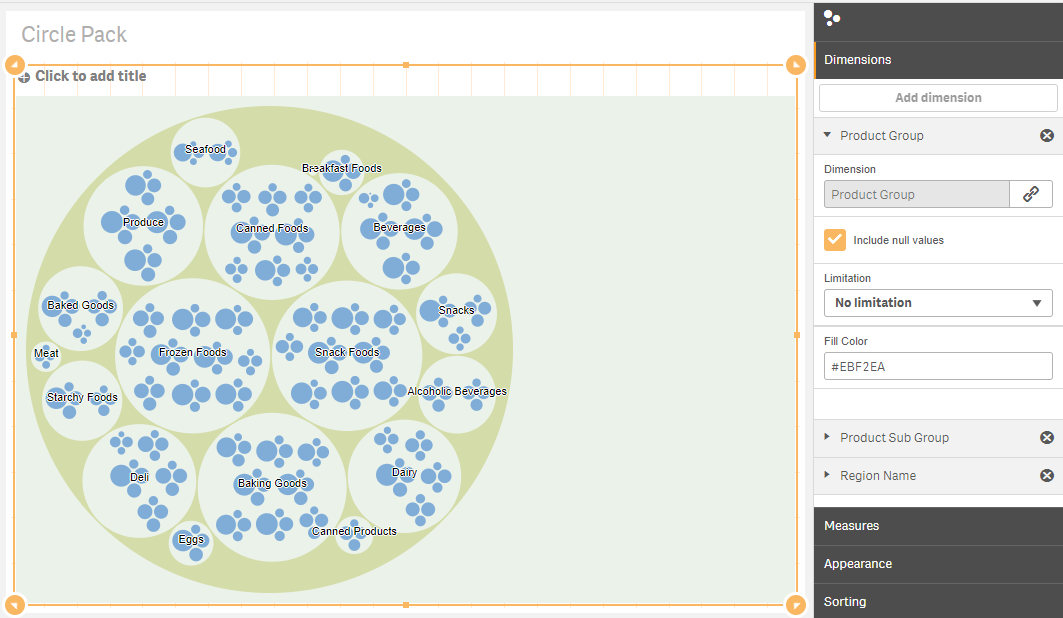 Options for Measures
Fill Color: This color will override the color set by the last dimension. If the field is empty, then the color set by the last dimension will take effect.
Please avoid "=" sign in the formula for this to take effect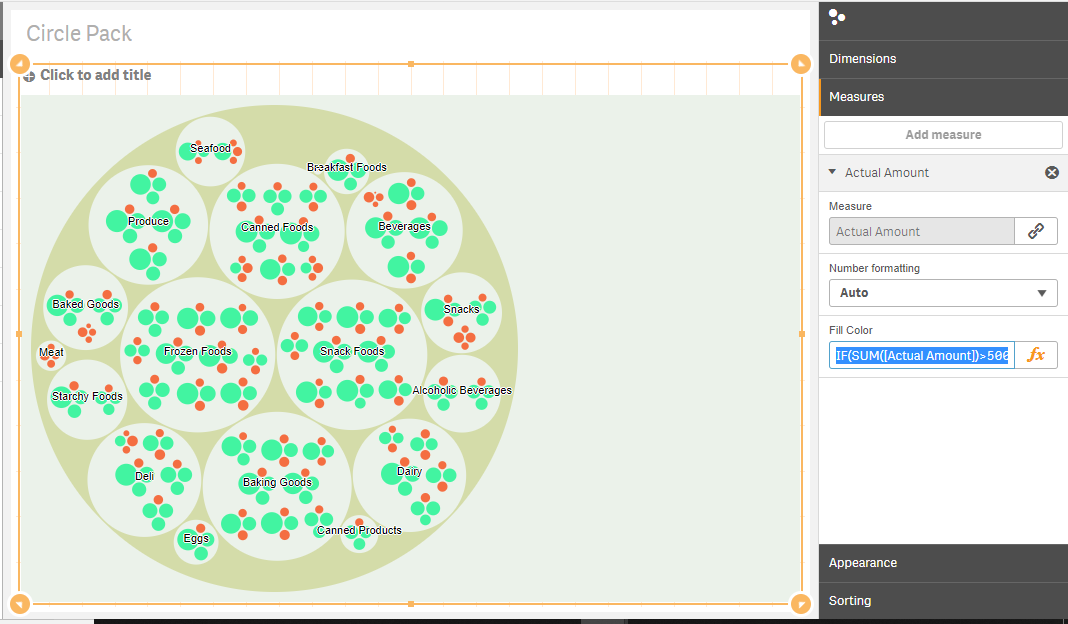 Generic Options under Appearance section
Background Color: This will set the lay out color
Outer Circle Color: This will set the outer circle color that groups all the dimensions under it
Radius of the circle: The radius of the outer circle is equal to the height of the visualization extension as this prevents image from being cutoff in app container.
Selection: The extension does not have the selection capability now. But keep checking this page for update.
Export Option: You can export data to excel, visualization to image or pdf using the right click options.
Export Options in Mashups:
Since qlik sense does not provide built-in capability to achieve these, we have created examples and extensions to achieve the same. Please look at the below blog for export options in a mashup
Navigation – Zoom
Contribution
If you like to contribute, please go to the GITHUB page. Otherwise, please use it and share your feedback.