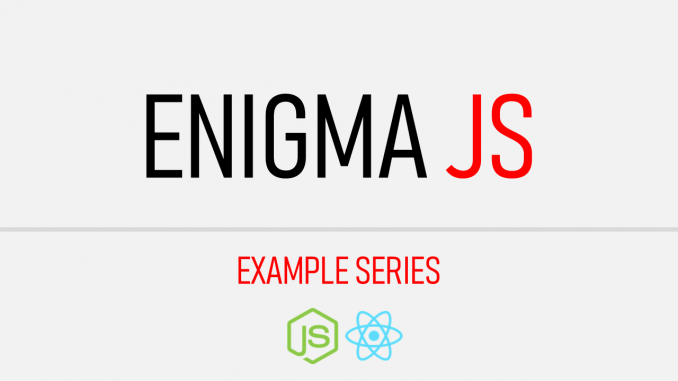 I have been trying to explore enigma.js for quite some time and now I got some time and space to explore it in detail while creating an enigma js example application. The approach is to create a client module and a server module.
I develop this app using ReactJS for the front end and Node JS for the backend. The server will be accessed by the client using api calls. This series will be a progressive one. I will post new items as I complete them. If I want to revise anything on the previous post, I may update them as well and ensure that I communicate it.
Structure of the series is as below
ReactJS Client setup

Enigma.js – Collect details about existing components

Enigma.js – Make changes to the existing components – coming soon
Enigma.js – Create new components

Create App Part 1 – Server API , Part 2 – Client using React JS
Create Sheet Part 1 – Server API
Once I complete the first 2 steps, I may switch between the other sections as needed, when building the app.
What I build?
As of now I do not have a specific features in mind. I start creating the building blocks with enigma.js. As and when I complete I might create a feature out of these building blocks. Any suggestion is welcome. At anytime, the latest source code is updated in the following link.
Download CodeWander Enigma JS Example